Edtech: Incorporating Educational Technology in the Classroom
Educational technology, often shortened to Edtech, refers to the use of technology in teaching and learning environments. Edtech can be used in schools at any level, from preschool to higher education.
Many teachers have found that it makes their jobs easier while enriching their students' experiences in the classroom. In fact, the benefits of incorporating educational technology into classrooms extend beyond the obvious advantages that technology can bring to the educational process.
They also have positive effects on academic achievement and the school's culture. Here are some ways that educators can benefit from integrating EdTech into the classroom environment.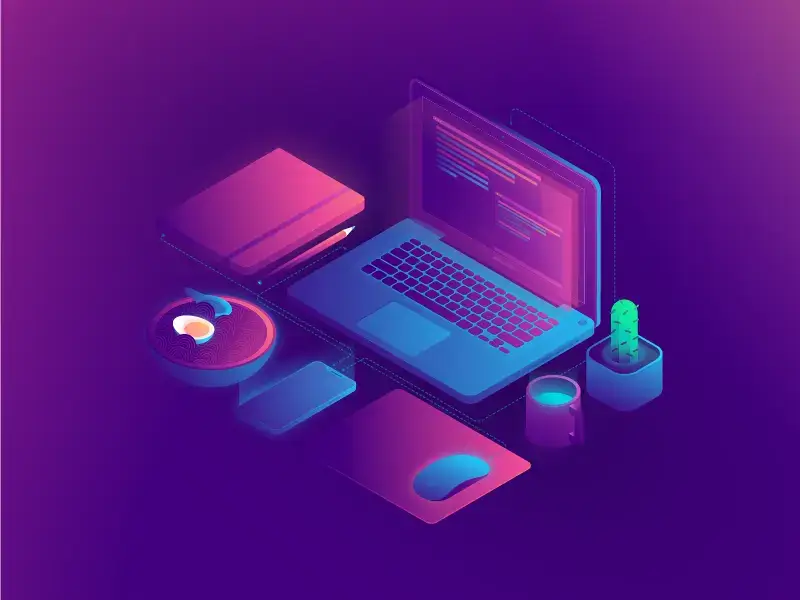 Various types of educational technology
Educational technology refers to the use of various technological tools for effective learning. It entails extending the theoretical framework to a variety of technologies, including machines, networking hardware, and media, in addition to education and other teaching approaches. There are eight different educational technologies used nowadays:
1. Synchronous Learning
Synchronous learning is online learning that connects students and teachers in real time. It includes chat rooms, message boards, videoconferencing, virtual classrooms, etc. It's called synchronous because both teachers and students take part simultaneously.
2. Asynchronous Learning
Asynchronous learning is another form of online education that allows students to learn on their own schedule. You can do this through email correspondence or e-learning tools such as Moodle or Blackboard.
3. Computer-Based Instruction (CBI)
CBI involves using computers to deliver instruction and feedback to learners.
4. Blended Learning
Blended learning is a type of educational technology in which students receive some instruction from an instructor and some from an online course. You can do this through synchronous or asynchronous methods. It's called blended learning because it combines traditional and online teaching methods.
5. Mobile Learning
Mobile learning involves using mobile devices such as cell phones, smartphones, laptops, etc., to deliver information to learners.
6. Distance Education
Distance education refers to any form of education that occurs outside of a traditional classroom setting. This includes correspondence courses, video conferencing, etc.
7. Linear Learning
Linear Learning technology is a cutting-edge educational technology that allows students to learn on their own schedule and at their own pace. It's called linear because it follows a linear pattern, similar to traditional education. You can do this through email correspondence or e-learning tools such as Moodle or Blackboard.
8. Collaborative Learning
Collaborative learning is a type of instruction in which students work together to solve problems or complete tasks. It's collaborative because it involves cooperating with others to reach a goal. You can do this through synchronous or asynchronous methods. It involves working with others to reach a goal.
The fantastic thing about using educational technology is that it takes advantage of today's internet age by providing various opportunities to enhance learning and broaden our horizons. Moreover, technological advancements have vastly transformed how people think, behave, and interact with each other.
Adapting to the future will be essential for all learners. This will make it necessary to embrace the latest education methods by being aware of the different educational technologies they will encounter during their studies and careers.
Benefits of incorporating educational technology in the classroom!
What are some benefits of incorporating educational technology into a classroom? Learning through an online platform or video conferencing system allows students to share information on a global scale and engage in real-time conversations regardless of physical location.
It can also help boost students' performance as they can better manage time, use their memory capacity more effectively, and develop problem-solving skills when collaborating with others online.
9. Promotes digital literacy
Educational technology in the classroom promotes digital literacy. With digital literacy skills, students can move beyond a process-oriented understanding of technology and creatively apply electronic resources to their core work. Digital literacy is also critical for success in today's workforce, where employers increasingly look for employees with strong technological skills.
For example, they may need to analyze data sets or create presentations with embedded multimedia elements. To be successful, these workers must be able to use technology as a tool rather than just as an end product.
The workplace also demands that workers be digitally literate to communicate effectively and collaborate with others worldwide. Thus, students who don't develop digital literacy skills will struggle to keep up with these rapidly changing expectations. As a result, many jobs will remain unfilled because candidates lack basic computer skills.
10. We can use it as a tool for professional development!
Technology allows teachers to become more collaborative and learn beyond the classroom. We can use educational technology as a tool for professional development. Teachers can create learning communities with colleagues, share resources, and collaborate on lesson plans. Teachers must know how to incorporate educational technology into their teaching practice.
Some reformers have recommended that teachers devote at least 20% of their work time to vocational study and collaborative work. Professional development includes support for teachers and staff as they apply technology to their evolving practices. It often occurs through online courses or workshops offered by schools or districts. The goal is to help all educators understand how technology can enhance instruction and student learning.
They need to know how to integrate technology in education into their curriculum, manage it effectively in classrooms, and evaluate its impact. They also need training on using digital tools, such as blogs and wikis, for professional collaboration. The role of technology in education has changed significantly over recent years, as has our understanding of what makes up effective use.
With novel technologies emerging almost daily, there is no one-size-fits-all approach to incorporating them into teaching and learning environments. However, there are fundamental principles that underpin the effective use of pedagogical content knowledge:
Integration;
Personalization;
Critical thinking;
Communication;
Creativity;
Collaboration and sharing of ideas, information, and learning.
As we continue to explore these issues, it will be increasingly critical for all stakeholders involved in education—parents, students, teachers, and administrators—to reflect on their own values and beliefs about technology's role in education.
11. Improve communication skills
Technology in the classroom also plays a beneficial role in enhancing the communication skills of students. Students can improve their written and oral communication skills by using technology under the direction of their teachers. Teachers must ensure that they guide their students properly, so they do not misuse any part of it and get distracted from the learning process.
The way the internet helps with education is something that you can't ignore at all. Every teacher needs to know how to use technology as an educational tool. For example, when students practice speaking skills, they gain a deeper understanding of the relationship between letters and sounds. Just like that, students who communicate with each other through emails or chatrooms learn how to think on their feet and respond quickly. These experiences help them develop confidence in public speaking situations later in life.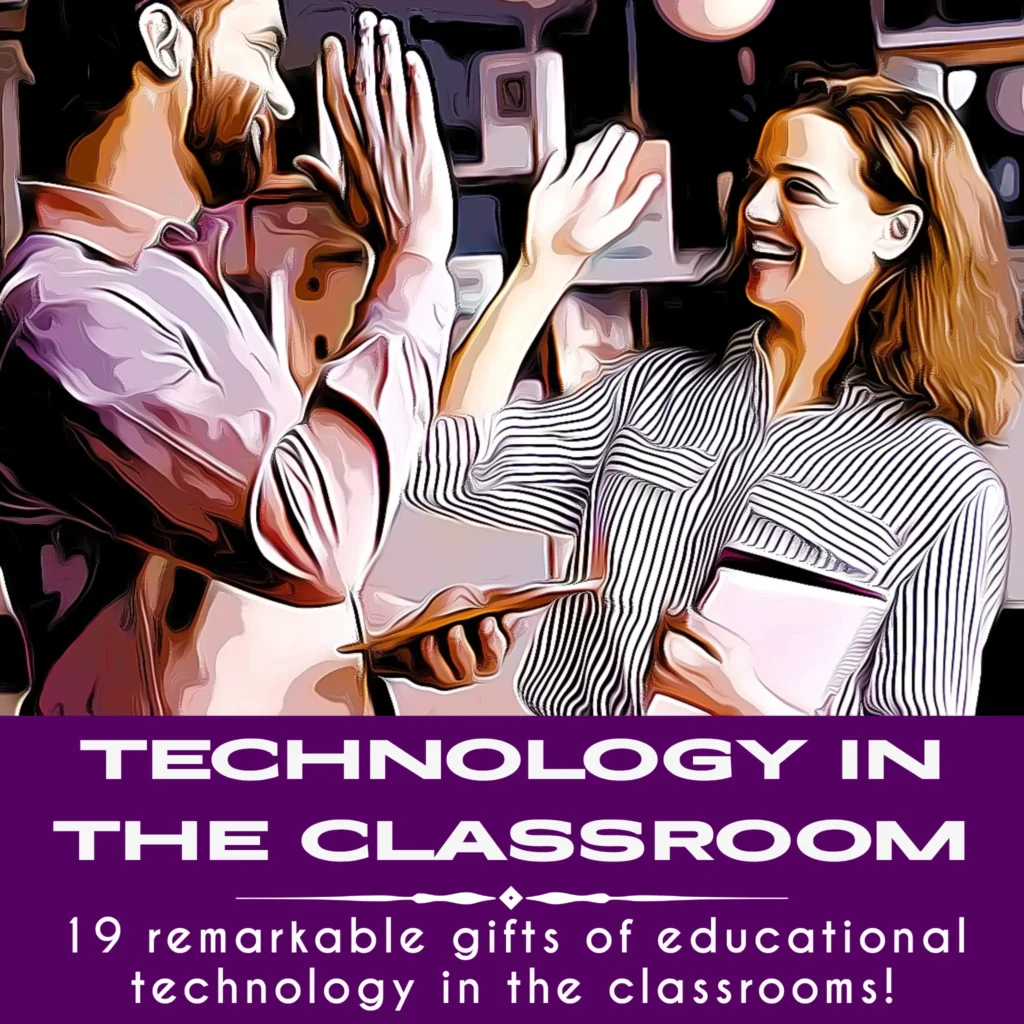 12. Fosters collaboration amongst students and teachers
Technology in education fosters collaboration between students and teachers. Teachers can use various tools to help students achieve, engage, and learn better. For example, videoconferencing helps connect students from different schools or even countries.
Teachers can also share materials with their class online, like through Google Docs or Dropbox. Students can collaborate on projects and edit documents from anywhere in the world. The presence of technology in our lives and in the classroom has made it easier for teachers to communicate with parents about student progress.
Parents can view what their child is working on throughout the day by logging into their child's account and accessing grades, assignments, attendance records, etc. By leveraging technology to transform teaching and learning, one can help students gain academic knowledge and empower them with essential digital life skills.
It gives students access to resources that would otherwise be unavailable to them. It helps students master vital 21st-century skills such as creativity, problem-solving, collaboration, communication, and critical thinking. These skills all contribute to producing graduates who are ready for today's workplace.
13. Helps children develop critical thinking skills
Educational technology helps students move beyond sitting and listening attentively and promotes more practical learning. It influences students' thinking by enabling them to apply what they have learned in real-life situations and develop problem-solving skills, critical thinking skills, and creativity.
The internet helps in education by providing access to information, resources, online communities, and collaboration tools for teachers and students alike. Critical thinking is a higher-order cognitive skill that is indispensable for students. It prepares them to respond to diverse, complex problems that arise in their personal and professional lives.
The cognitive skills at the foundation of critical thinking are analysis, interpretation, evaluation, explanation, inference, and self-regulation. In addition, educational technology is helpful for teachers because it allows them to save time on lesson planning and grading assignments and frees up class time for activities that require hands-on learning or group projects.
Online instructors can use technology tools to create activities that help students develop low-level and high-level critical thinking skills.
Reflection activities: Reflection activities allow students to track their learning and show their progress throughout the semester.
Example: Ask students to use Google Docs to reflect on what they are learning, describe the progress they are making in the classroom, and cite the course materials that are most relevant to their progress. Students can share Google Docs with you, and instructors can comment on their work.
Peer review activities: Peer review activities enable students to demonstrate communication skills by providing feedback on each other's work, exposing them to alternative perspectives, and asking them to question what they are reading.
Discussion Forums: These allow students to communicate with their peers, answer questions that require them to describe both low-level and high-level critical thinking skills, and analyze course material.
Small group activities: Small group activities allow students to communicate, problem-solve, listen to different perspectives, and collaborate in analyzing and synthesizing course material. By assigning small group activities, instructors can engage students in multiple levels of critical thinking.
Digital storytelling activities: Telling digital stories allows students to use multimedia (images, audio, video) to present information. Creating digital stories will enable students to evaluate, reflect, or analyze course material.
Technological breakthroughs have transformed the education sector and a desire for creative teaching and learning approaches. The typical classroom setting is no longer suited to meeting the needs of each student. Now digital learning as technology has long been seen as a replacement for the old ways.
Let's take an in-depth look at how technology-assisted learning can be more effective at cultivating critical thinking in school children.
14. Teaching academics with a practical application
To encourage students to think critically, one should teach them application-based topics in which they can acquire concepts by applying them in real-life situations.
Debate in the class
Debating is one of many functional critical thinking activities. Students can share recorded videos and audio of their arguments in the online virtual classrooms, making the process much quicker and more enjoyable.
Activities for groups
Another advantage of educational technology is the ease with which group activities can be conducted. Audio-visual approaches make it very easy to illustrate arithmetic equations or physics subjects. Students not only gain an in-depth knowledge of the material, but they also engage more in the learning process.
Experiential learning
We define experiential learning as learning from one's own experiences. They understand better by digesting information while actively taking part. It results in a faster understanding of concepts and higher retention rates.
Encourage invention
Technology in education provides tools to encourage young people to create their own content, such as making websites, developing apps and games, and writing blogs. We should give children the tools to be inspired to create something from scratch. The emphasis on rote learning and grades hinders students' creativity. To innovate, students need to think critically.
These are some techniques to improve critical thinking. With the flexibility and fluidity of technology, it goes without saying that students have become more involved and active learners.
Enhances creativity
Technology in education supports creativity because it is a medium that requires interaction instead of one-sided participation in an activity like watching TV. When used correctly, technology is a platform that allows students to engage in projects and activities that would be impossible without its use.
For example, one can use virtual reality to simulate environments and situations that are too dangerous or expensive for real-life practice. It empowers students by giving them ownership of their learning experience. It also encourages critical thinking because they must think critically about how to solve problems when working independently.
Teachers should consider incorporating educational technology into their lesson plans so that students have opportunities to practice creative problem-solving. It's also crucial for teachers to set guidelines and standards regarding student use of educational technology, so they don't fall behind on traditional skills.
Neuroscience research has proven that all children are born with innate creative powers. As they grow up, some keep their curiosity intact while others lose it because of a lack of interest and curiosity.
The role of technology in education is quite significant here. This is because using various technological devices such as iPads, online games, etc., children can explore their hidden talents at an early age.
15. It is easy to use by teachers, learners, parents, and administrators.
Education technology is easy to use by teachers, learners, parents, and administrators as long as they are familiar with computers. The primary purpose of educational technology is to enhance education through utilizing technology. Teachers can easily incorporate educational technology into their classrooms if they know how to operate a computer or laptop.
Students can also benefit from educational technology because it gives them more opportunities for hands-on learning. Parents may be hesitant about using educational technology because they feel it will take away family time.
However, most programs allow parents to see what their children are doing at school and at home. And finally, administrators can benefit from educational technology because it will enable them to track students' progress and keep track of their attendance.
Why wouldn't schools want to incorporate educational technology with all these benefits? It's just a matter of getting started! In today's academic environment, technology has a significant role to play. Technology in classrooms has changed. In 1990, less than 2% of classroom activities involved technology. Now, over 90% involve some form of technology. It shows how much impact technology has had on education.
16. Offers real-time feedback
Giving real-time feedback for learning is one of the most effective ways to improve student performance. The role of technology in education has grown substantially over recent years, and it's now easier than ever to incorporate effective teaching methods into your classroom.
Several educational apps provide students with instant feedback on their progress, meaning they can identify their weaknesses and focus on improving them before it's too late. For example, an app called Quizizz lets you create a quiz from any document or website and then grade quizzes instantly as students complete them.
You can also ask questions based on specific parameters—such as time—to ensure you cover all aspects of the lesson. This tool allows teachers to engage students by giving immediate feedback instead of waiting until after class or at home for grades on assignments. It also helps teachers track how well individual students understand different topics to tailor lessons accordingly.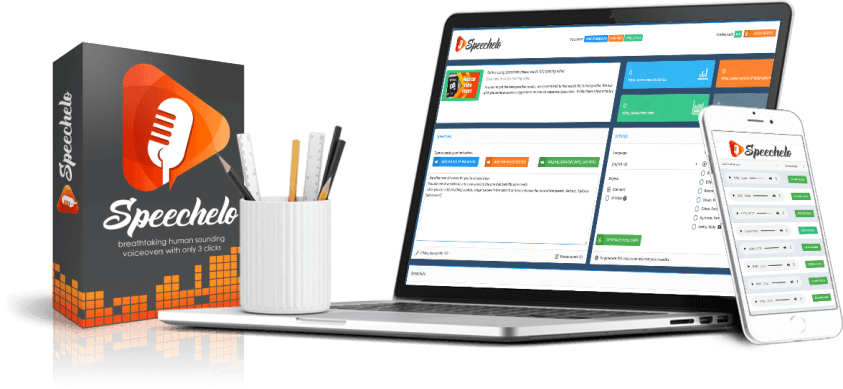 17. Provides A More Engaged Learning Environment
For students, information technology in the classroom can help promote engagement, although this has not yet been conclusively proven.
A 2016 study published by a group of researchers from Stanford University and other institutions suggests that incorporating educational technology into classrooms increases student engagement.
The study also reveals that teachers who use educational technology are more likely to incorporate active learning techniques than those who do not. It is relevant because it has shown active learning techniques to improve student performance on tests and exams.
Furthermore, educational technologies provide students with access to resources outside of the classroom that they would not have had otherwise.
We can also use technology to front-load updated material before teaching synchronous lessons. When teachers intentionally provide students with the opportunity to access technological tools in a blended learning environment, technology can increase student engagement at the elementary, middle, high school, and college levels.
Teachers must use technology successfully to increase student engagement as they compete with social media. According to a 2009 study by "Corbett et al.," teachers who integrate educational technology into their classes are more likely to use collaborative learning practices. It pits them against others who do not.
Many students hold on to their anxieties, family problems, and insecurities at school and need ongoing social and emotional support to focus on academic content. Classrooms can use different content apps like Coolmath, Funbrain, etc., as a tool to motivate students. Students can have fun while learning content and mentally escape obstacles they may face outside of school.
18. Technology accommodates a variety of learning methods.
Technology has become an integral part of teaching and instructing students. It allows them to develop their skills through a variety of learning methods, such as lectures, group discussions, virtual field trips, video conferencing, etc.
It also helps teachers save time by making it easier to grade assignments and manage classroom activities more efficiently. The availability of technology also provides a platform for effective communication between teachers and parents or guardians. It is especially critical for international students who may not be fluent in English.
With educational technology, they can easily communicate with their teachers and get answers to questions about coursework or other school-related matters. In contrast, gamified learning affects a student's knowledge and engagement because it uses game elements (such as competition) within a non-game context.
Gamification makes use of game design elements that should engage users and motivate them to perform specific actions. There are many benefits to using games in education, including increased motivation, improved social interaction, development of 21st-century skills (such as collaboration), and achievement of academic goals.
Many students get motivated to move on to the next lesson when they know they have achieved something along the way. For example, if a student completes a worksheet correctly, it'll reward them with points and badges. It motivates them to complete more worksheets in order to gain more points and badges.
You might like: Internet gaming, a virtual world finally addicting the youth nowadays!

Internet gaming addiction.
Yet, some studies have reported no difference between gamified learning environments and traditional instruction. These findings should be interpreted carefully. Thus, the internet helps in classrooms because it offers various sources to allow teachers to educate students effectively.
Teachers now have access to online libraries to look up information and resources related to their courses. They can even access past tests and quizzes from previous years to prepare for future exams and quizzes.
In addition, many schools nowadays offer programs where you can learn how to teach effectively via various online platforms. It is because you can watch videos on how to teach or learn different subjects like math or science.
19. Technology in education for sustainable development!
Education plays a crucial role in sustainable development. In essence, it can change people's behavior to conserve natural resources, manage and mitigate climate change, develop human capital, and enhance economic growth.
It outlines five goals in sustainable development goal 4 (SDG4) no poverty, zero hunger, good health and well-being, and quality education. Educational technology has an invaluable role to play in achieving SDG4.
For example, we can use it to assist with capacity building at all levels, including teachers' skills for providing high-quality education.
To enhance learning outcomes through access to information and communication technologies.
It will help achieve universal primary education (UPE) and gender equality. Also, educational technology can help promote environmental sustainability in schools by reducing paper use and increasing energy efficiency.
Therefore, the government should incorporate educational technology into national policies to meet SDG4. Yet, there are some challenges, such as lack of infrastructure, lack of teacher training on how to use educational technology effectively, and affordability. These challenges need to be addressed if we want to realize our goal of inclusive and fair education for all.
Conclusion
Now concluding this blog, the benefits of incorporating educational technology into the classroom. Ultimately, it is critical to remember that technology can be a valuable tool for teachers and students alike, but we must use it correctly. There are many benefits and drawbacks to incorporating educational technology into the classroom.
It is up to you as a teacher to decide how much technology you want to use in your classroom. In addition, you need to determine what kind of impact you want it to have on your students' learning experience. As always, feel free to leave any comments or questions below! I would love to hear from you! Thank you so much for reading!