In 1984, India won the match by fielding. Six wickets became from runout and stumping.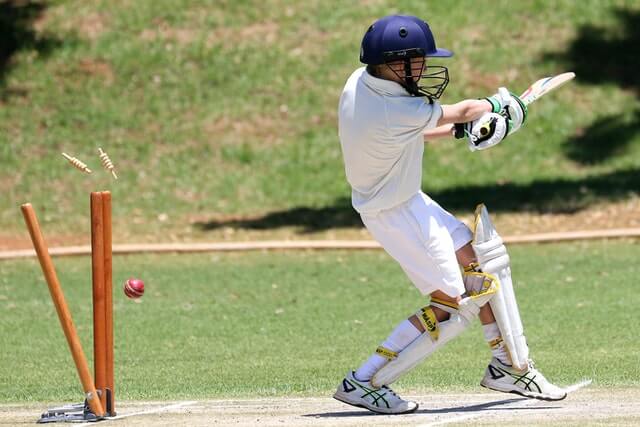 Incredible defeats and victories India vs Pakistan cricket, there was a match in Sharjah on April 13, 1984, which Team India won based on fielding. In this, India snatched victory from Pakistan. The go-to game was the Rothman Cup. Then India had become the new world champion. Kapil Dev was not a part of that series. Sunil Gavaskar was the captain then.
India started their innings. In this 46-over match, wicketkeeper Surender Khanna (born June 3, 1956) and Sandeep Patil (born August 18, 1956) gave a slow start. Then it seemed that the team would not even reach the score of 150.
That's when Gavaskar took over and scored 36 runs to take India to 188. That day was a Friday, and the Friday matches had longer break times due to Friday prayers that were "Juma Ki Namaz."
Indian fans were desperate. In contrast, the Pakistani fans were more excited. There was a belief that only Pakistan won on the day of Juma. Pakistan's four wickets had fallen within 100 runs, and in the subsequent 34 runs, Pakistan also lost six wickets.
It was unbelievable. India fielded well in that match and made four runouts, and Surender did two stumpings. India got 6 out of 10 wickets from fielding. Surender was also adjudged "man of the match."
Javed Miandad was playing to lose out of respect, the six hit by luck.
Nowadays, there are many matches, where the team gets the victory with a six in the last over. But there was a time when a score around 250 was a guarantee of success. Even today, when it comes to Javed Miandad, April 18, 1986, is remembered.
Javed Miandad says that I was very nervous after losing to India in the final of the World Championship in Melbourne. The final of the tri-series to be played in Sharjah was an opportunity for Pakistan to keep the respect.
He said- It was a match which, after winning, we could reveal our face in the country. But India scored 245 runs. Miandad says – except for the last two overs, that entire match was of India. I still remember that in that 50 overs match, India was winning till 49 overs.
Pakistan's top-order batsmen Mudassar, Rameez, Mohsin, and Malik, were all back on 110. I had a feeling that now victory was going away. But after Imran was dismissed for 209, the defeat was confirmed. I had thought that I would play till the last and would lose with respect.
Qadir supported me by scoring 34 runs. Tausif was with me in the last over, from which I was praying that brother, you save the wicket. I had completed my century, but there was no joy in it—twelve runs and just one wicket in the last over.
There was silence in the stadium, and the supporters started walking back. Somehow we scored eight runs in 5 balls, and luckily I had the strike.
The last ball was a full toss, but I still can't remember what was going through my mind. I came forward and stood in a strange style for that ball, and that shot was probably a reflex action that pushed the ball off the ground. I still believe that India made our victory a little easier by not getting the last over from Kapil Dev.
These were some thoughts from the box of memories about stunning defeats and victoried India vs. Pakistan. Also, watch build your best team ever.