43 dynamic ways to start the second inning of your relationship
Do not believe that the dullness in your relationship over time is the end of love; instead, spend time with each other and start the second inning of your relationship. Many couples do their very best to fulfill the vows of marriage in the early stages. Nevertheless, after a while, the pledge to "remain together until the last breath" becomes overbearing. So let's start with the story of John and Mary.
It was a beautiful summer day, and John and Mary had been a couple for years. They had grown close and shared many wonderful memories together. But as time passed, they started to drift apart. They had stopped spending as much time together and their conversations had become mundane.
They had been married for five years when they felt like their relationship was becoming stale. They had grown apart in many ways, and it seemed like the spark between them had died out. This upset Mary a lot since she still loved John deeply and wanted to reignite the passion that they once shared between them.
Even John knew that something had to change if he wanted to keep their relationship alive. He decided to plan a special date night for the two of them. He booked a romantic dinner at a nearby beach resort and picked out a special gift for Mary.
When night arrived, John was nervous but excited. He had never done anything like this before, and he wanted to make sure that it was exactly right. He picked Mary up, and they drove to the beach.
Once they returned to the hotel, John and Mary felt as if all their troubles had melted away. This was because they stepped into their room with its breathtaking view of the ocean. For the first time in ages, they both felt truly relaxed. They took long walks along the beach on moonlit nights and enjoyed delicious meals by candlelight while reminiscing about old memories together.
When they arrived at the hotel, a hostess who showed them to their table greeted them. John ordered a bottle of wine and they began to talk. They talked about their day, their plans for the future, and the things that they had been missing out on.
As the night passed, John could feel the spark between them getting stronger. They laughed and shared stories, and by the end of the night, they both felt more connected than ever.
They reconnected with each other in a way that neither of them had expected; through conversations that ran deep into the night, playing board games until morning, or just lying in bed holding each other's hands. It was even more special because this time around, instead of simply talking about surface topics such as work or family life, they discussed things that were actually relevant to them – thoughts and feelings about life that left them feeling closer than ever before.
John knew he had done the right thing by planning this special date night.
It had given them the opportunity to reconnect and start the second inning of their relationship. From that day forward, they made sure to spend more time together and make their relationship a priority.
This enabled them to start the second inning of their relationship at a completely elevated level of love, care, understanding, and appreciation for each other. This was something that neither of them had imagined.
Bring the love back to the old marriage
Over time, there is a dullness to the relationship. If you are afraid of losing your love, you can rekindle hope in your relationship. These few tips can help you fix your old relationship.
1. Remember that not everyone is in love all the time when it comes to starting the second inning…
When you get married, there is an eagerness for your first relationship. Gradually, your marriage is stable. Then your relationship becomes dependent on intimacy and connection. If your willingness to be in a relationship is fading, do not consider it the end of love. There are ups and downs in any relationship. Do not worry about it.
2. Try to bring back the eagerness of the early stages of the relationship
There is no way to bring back the era of a new relationship, but you can rekindle the eagerness in it. Put your marriage back on track by bringing back the desire to love each other. Talk to each other and take care. That will make your partner feel that you are paying attention to them and that they matter to you.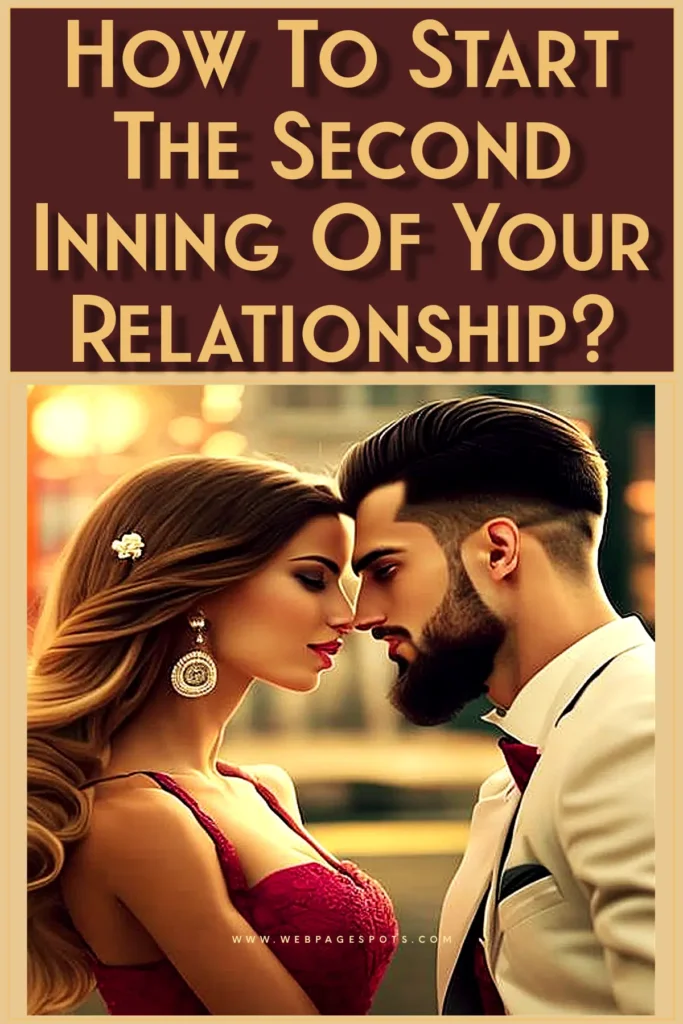 3. Share Secrets with each other to start the second inning
Shortly after marriage, a sense of connection is reawakened by recalling past memories. The feeling of trust resurfaces when you share a secret from your past with your lover.
4. Adventure together
You will once again enjoy your partner's company by doing adventurous work together. Must embark on a quick trip somewhere. A picnic once a week will also give you a chance to get close to your partner again.
5. Understand the power of Thank You
Giving importance to your partner's things is the best way to rekindle your marriage. You can say thank you to your partner with the help of a message, call, or note and remind them what they mean to you.
6. Leave your resentments behind
As the relationship gets older, many resentments arise toward each other. This resentment starts to distance you from your partner. One of the best ways to get rid of it is to sit with your partner. They both write their slogans on paper without interacting with each other. After this, burn both documents with an unpleasant feeling in your heart. Its primary purpose is to move on by forgetting those things.
7. Plan a secret date for each other
As you make more surprise plans for your partner, your partner's attitude will change. Without planning dinner dates for each other, you will not be able to spend quality time together.
8. Give each other space
It is common for a person to kneel in a relationship if there is no personal space. Give your partner personal space. They don't mind spending time with their friends. The more relaxed and confident the relationship is, the stronger it will be.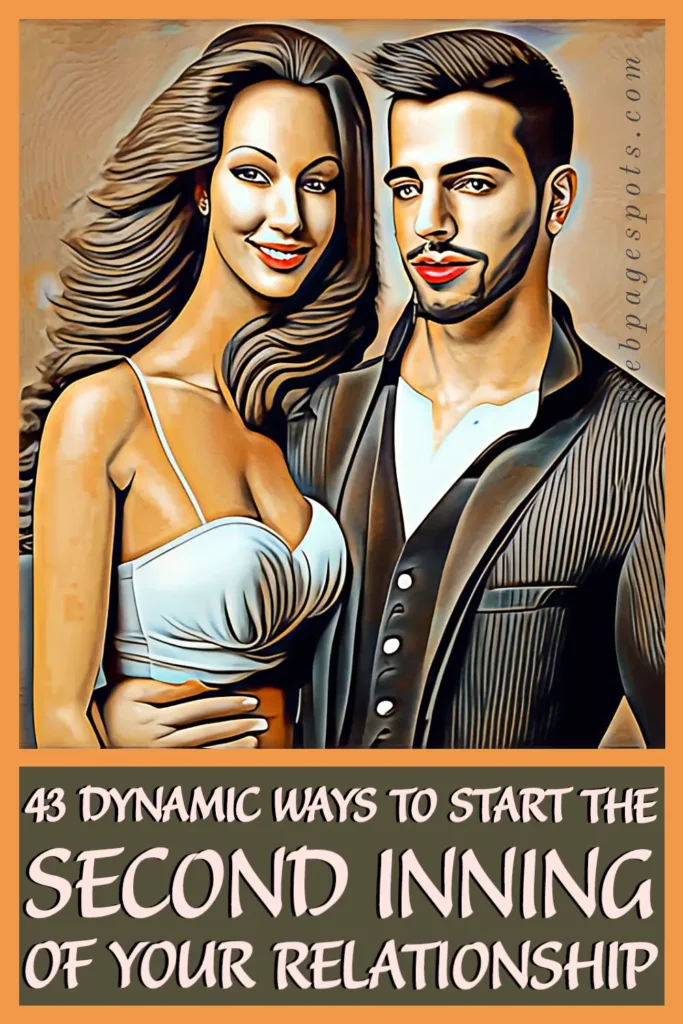 Do not let the bitterness of the relationship get to you!
You can add sweetness to your relationship by modifying some of your habits, speaking less, and discovering one another. Having good relationships requires maintaining your sweetness and etiquette. There are many petty quarrels, confusion, and mutual estrangement due to a lack of courtesy between the two.
If you want your relationship to be long-term, you must respect your partner and understand his/her words. To strengthen the relationship between husband and wife, relationship experts say that they should take care of the following things. So let's move on to the next part of our article.
9. Pay attention to each other
It is an unhealthy habit not to pay attention to each other's words or ignore them. It makes it seem like your partner's words or thoughts do not mean much to you. Avoid doing this.
10. Avoid frequent interruptions
Interrupting everything also creates tension in the relationship. If you disagree with anything about your partner, then explain it with love.
11. Choose the words
The choice of words in a mutual conversation also matters a lot. The words "sorry", "thank you," and "please" illustrate your excellent practices. It strengthens the relationship.
12. Do not disrespect in front of an outsider
It is appropriate to show ease and love in your behavior if there is a guest or relative at home. It will also bring a sense of respect and love for your partner to your mind.
13. Help each other
It is crucial to help each other in a relationship. In mutual work, help each other as much as possible. If you cannot reduce your partner's work, then do not make the mistake of increasing it.
14. Avoid taunting
Avoid taunting each other. Joking is a different thing, but joking and taunting worsen relationships, as they can hurt self-esteem.
15. Respect the family
Be respectful of each other's family and do not chant. Learn how to respect each other's families. Only then will there be respect between you both.
16. Do not talk angrily
Anger is a natural emotion, but it is imperative to communicate it healthily in a relationship. Yelling or using hurtful words can damage trust and intimacy between partners, leading to long-term problems. Instead, try to express your feelings calmly and respectfully, and work together to find solutions to any issues that may arise.
17. Talk patiently instead of debate
Avoid arguments as much as possible, but if there is a debate, do not use rude language or profanity. Nor threaten to end the relationship. Anger used in anger can have an impact on your life.
18. Do not keep revenge in mind
Keep any feelings of vengeance for past wrongs or insults at bay. It also manifests itself in unpleasant and impolite behavior. There should be no desire for revenge where there is love and respect.
19. Keep punctuality
Punctuality also comes with courtesy manners. Partners do not take into account the impact of their waiting, but it is essential to recognize the importance of everyone's time.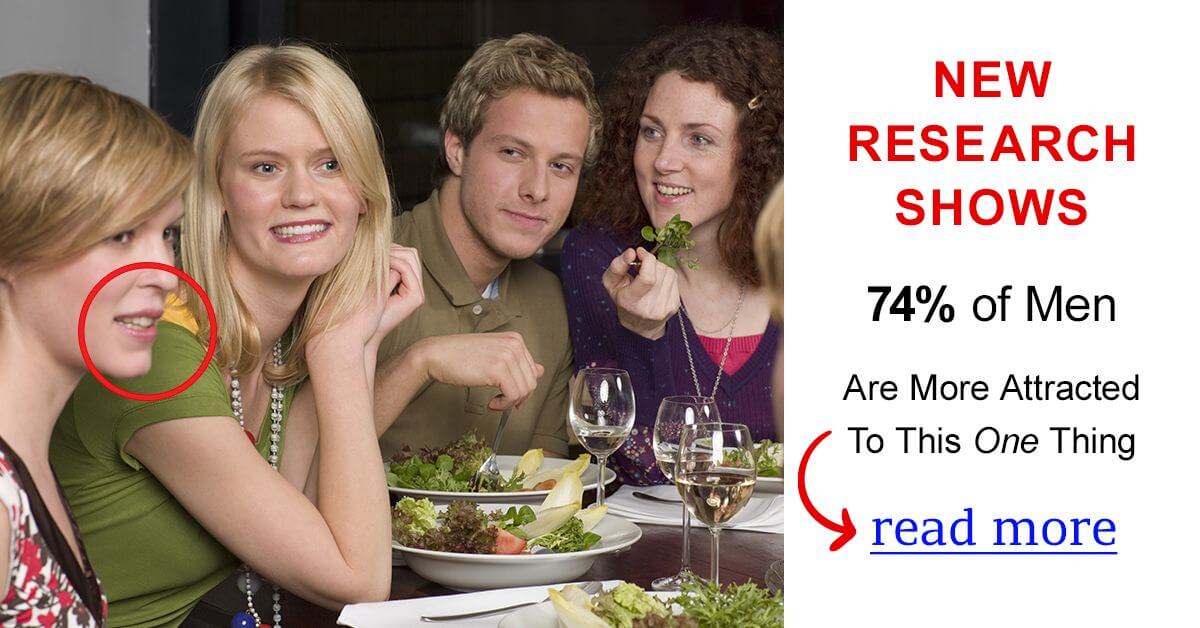 20. Give each other space
It is imperative to have space in any relationship, which is another part of your manners. Sharing and caring for each other is equally essential. Support each other, do not compete. A person's success should also be the success of another. Please do not be jealous of each other. Be sure to complement each other and also give surprises from time to time.
Professional and Personal Life
Work-life balance does not mean balancing the two things at the same time, but rather understanding when to prioritize whom. It seems to those who watch from afar that your life is set because you are earning a good salary in a successful job. But the reality is that if you are a working woman and married, living with a family, it is not easy for you to manage the house and the office. It becomes difficult to pay full attention at home and in the office in such a situation.
Problems increase because of a lack of balance in both. Sometimes, you cannot give proper time in the office or pay full attention at home due to both places getting entangled. Managing work at home and outside is not as difficult as we sometimes feel. If you are having difficulty balancing work and life, you can use some of the strategies mentioned below:
21. Plan everything and go
Being a working woman, it is imperative that you plan your entire routine correctly. For this, you need to manage your time properly. Rather than wasting time, the first condition for time management is to focus on where and how much time you give to each task. Invest more in areas where you can instead of wasting time. Plan your food, drink, and your children's routine, then arrive at the office and make a plan to complete the work there. This will allow you to stay organized and complete all your work on time.
22. Set the priority of each job
Categorization of priorities is necessary to create a balance between home and office. You should not disregard what is significant and give items that are not required. For example, if you have some ongoing projects at work and everything is OK at home, prioritize the workplace. Alternatively, if your child needs your presence at home and you can do it by taking a moment off from work, you should put the family first. It would be ideal if you chose your priorities based on the situation.
23. Do your homework on time
There is no harm in doing the second day's homework one night if you can. It will give you some more time for the next day. Along with your homework, make a complete routine of children's lessons as well. Seek support from your husband. If there are elders in the family, seek their help as well.
24. Take some time for yourself
It would be most beneficial if you took time out for yourself. That time, even if it only lasts an hour, should be yours only. At that time, try to think of yourself, not about anyone. You should do everything that makes you happy during this time and not use your smartphone or any other gadget.
25. Take time out for loved ones too
Finding your loved ones is vital even when you are very busy at work. For example, try to be with your loved ones on their special day. Children should attend school if they need it. It will keep your presence in their lives, and they will not miss you.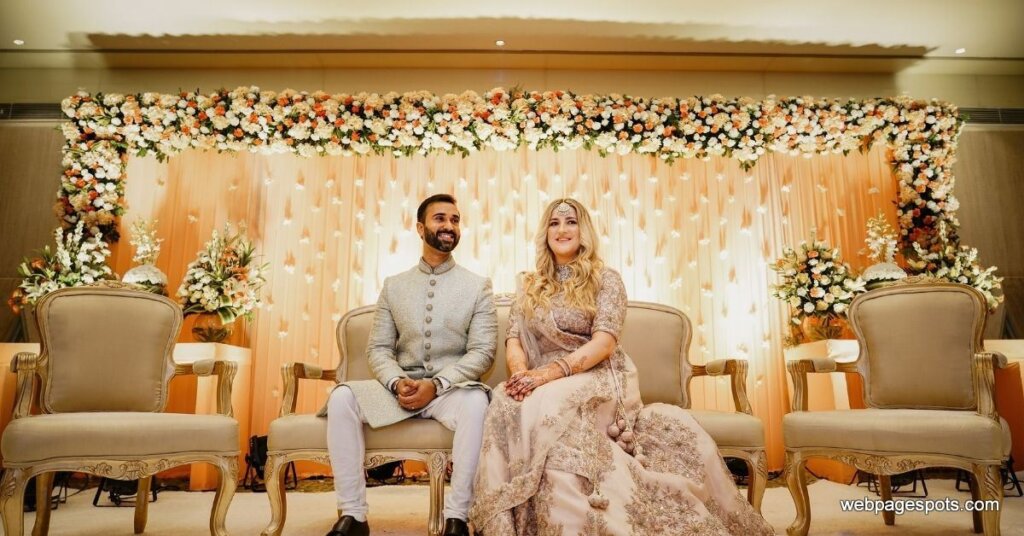 26. Talk to your spouse openly
Your life as a professional woman should be pleasant and routine. You should enlist the help of your spouse for this as well. You should overcome their reluctance, do everything together, and share all the family's tasks with them. There won't be any issues and you can do the work with ease.
27. Do not bring homework to the office, office work at home
As well as living a happy life, never take office work home and never take homework at work. Finish all the office work right there. As mentioned, setting clear boundaries between work and personal life is crucial for a healthy relationship. Bringing work home can lead to a lack of quality time with your partner, causing feelings of neglect and resentment.
Similarly, allowing work to interfere with your time in the office can lead to decreased productivity and job satisfaction. It's critical to prioritize your relationship and communicate with your partner about your work schedule to ensure a healthy balance.
28. Do not ignore your mental health
Women who manage both home and office have a lot on their minds, which makes them stressed. Because of this, they are often depressed or weak at the mental level. It is imperative to be focused to do every job smoothly. For this, one must keep himself mentally prepared for any situation.
For this, keep these things in mind:
Do not take everything seriously in life.
You shouldn't think about anything throughout the day.
Do positive things and do not try to bring negative things into your mind.
Meditate for at least 15 minutes a day.
Please do not put off doing anything until later. By keeping your thoughts quiet, you can maintain your mental health.
29. Pay equal attention to your physical health
We sometimes forget ourselves during family-office and office affairs, and it may seem like a common thing to say, but it is true that we often forget ourselves during these times. But it is most significant to take care of your health. No matter how busy your schedule is, take some time for your health. Exercising in the morning will keep your mind and body sound and stable throughout the day.
30. Start living small happiness
It is also essential not to wait for great happiness. When you have the opportunity, take a short vacation. Enjoy a stroll with your family, eat out, or watch a movie. Take a walk in the park around your house if nothing else. By doing so, you will be able to enjoy a vacation from the repetitive routine of life and renew your mood.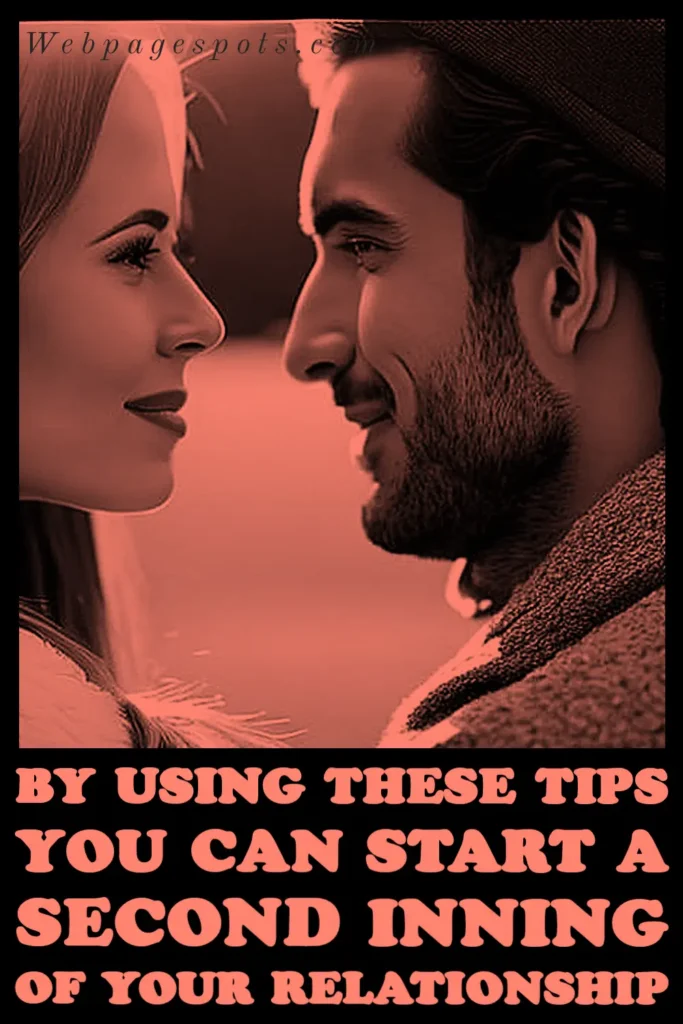 Starting your relationship's second innings? Here are some problems with millennial weddings.
In a couple, it is common to have fights. These fights are sometimes colossal or sometimes small. The critical issue is whether you want to resolve those conflicts and move forward in the relationship. Today's generation, the millennial generation, usually ends their relationships after a short period of trouble. There is also a possibility that the relationship will continue to be a burden without resolving the issue with the same degree of anger. Relationship experts say that these five things usually lead to a breakdown of the relationship:
31. Lack of understanding
Understanding is one aspect that might assist you in adapting to your partner's shortcomings. Sometimes you want to say, "I love you but can't relate to you," but you say, "I'm fed up with you" or "I'm weary of being with you," and I am. The best thing you can do is to understand your relationship and give it some time. Knowing one another is what makes a relationship work.
32. Communication gap
Conversation or dialogue is an art. No person is an innate communicator from birth. Your words can sometimes be such that you hurt your partner even if you do not want to. Well-meaning communication in any relationship only makes the relationship stronger. Depending on what and how you speak, it will significantly affect your relationship.
33. Lack of exemption
Unless there is acceptance in any relationship, that relationship cannot proceed. It is an arduous task, but not impossible. Even if you ignore your partner's shortcomings and focus on his strengths, your relationship will improve. You will notice qualities in your partner that you have not seen before.
34. Not able to be patient
Patience is an art that allows you to assess the problems of a relationship without getting angry. Patience and moderation play a significant role in any marriage, as they allow for understanding and forgiveness. Impatience can lead to frequent arguments, misunderstandings, and a lack of trust between partners.
Constantly pressuring your partner for immediate answers or actions can create an environment of stress and tension. Couples that practice patience can strengthen their relationships and start a second inning of their relationship.
35. Lack of entertainment and humor
Laughing together creates a feeling of community among people. Laughing together every day is like taking vitamins to maintain your marriage. With a pinch of humor in the relationship, you can build a deeper relationship with your partner and solve serious issues quickly. If viewed from a different perspective, many situations are not as tricky as they seem. Humor changes your mood, which makes you look at things differently.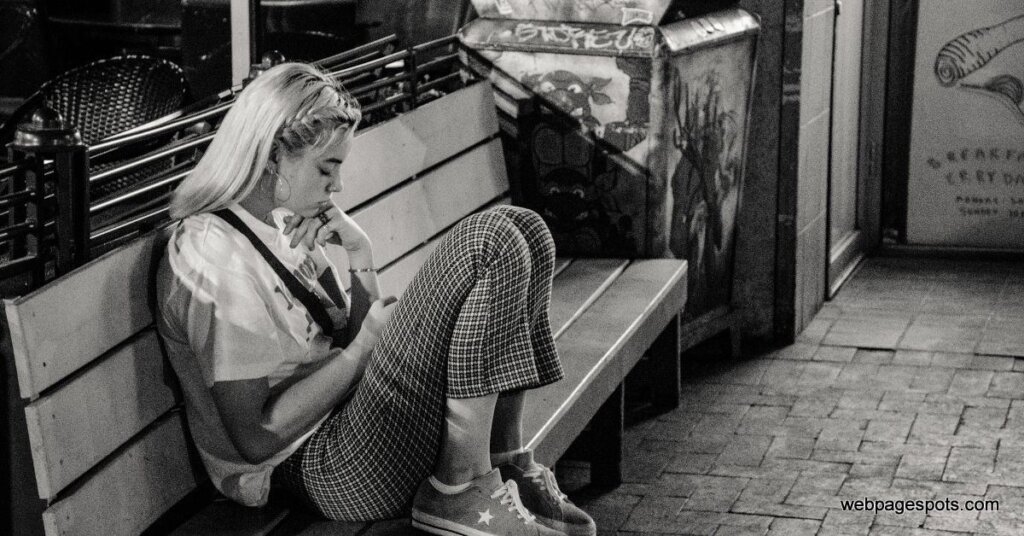 Keep your personal life personal: Do not compare your relationship with someone else on social media. Keep these things in mind.
Till 10 years ago, applications like Facebook, Snapchat, and Instagram were not very popular. However, today, social media has given an entirely different definition to relationships, which has also led to tension. Keep in mind that you can avoid tensions arising because of social media in your relationship.
36. Do not compare yourself to anyone on social media
Never compare your relationship to someone else's relationship on social media. Each person's relationship proceeds according to their own schedule. Everyone looks at relationships from a distance and feels happy, but never sees the whole truth on social media.
37. Do not stock your partner
There is nothing wrong with following your partner on social media, but do not take away their personal space in such a situation. Be careful not to overstock them or post too much on their timeline. Also, don't overthink what they publish.
38. Take a break from Social Media
Many of us like to be active on social media, but it is also essential to know when to step back. By spending too much time on social media, your partner will feel that you are not paying attention to them. It also ruins the time in which you can spend quality time with your partner.
39. Determine communication expectations
Talk openly with your partner about how and how much you want to show your relationship on social media. If your partner posts too much about their relationship with you on social media and you have problems with it, talk to them openly about it.
40. Do not post everything on Social Media
Don't become a laughing stock by posting your disagreements on social media. Instead of making your battle known, talk to your partner and find a solution to the problem.
41. Do not follow your ex on Social Media
If your partner is uncomfortable with your ex, do not follow your ex on social media. Your partner may feel that your interest is still in your ex-lover by joining him online.
42. Late means a late
Just as you do not call or talk to someone at 2 o'clock in the night, you should not use social media until late in the night. You should spend the night with your partner without any disturbance.
43. Remember that everyone is watching
It does not matter if your page is private. Social media is a public forum where everyone can see everything in one way or another. Things can become widespread quickly when shared using a screenshot or screen recorder. If you do not want your partner to know about the comment or post you have made, do not post it.
Was it helpful to you? If you like, please tell us. If you send us your suggestions or experiences as comments, we'd be grateful.
To improve your relationship, keep these things in mind
It is not always necessary to be correct. It is wrong to have such an attitude. Allow time for things to calm down and become stable.
Start taking a break in any fight. Do not ignore your partner, but take a short break between battles.
Do not include a third person in your dispute, even if it is from a family.
Try to understand your partner's communication patterns. If your partner is introverted or has a calm personality, consider that.
Please talk about your partner's passions so that they can speak to you quickly and create a bond between the two of you.
Never forget to be patient. It is your responsibility to make your partner feel comfortable. You will not get a solution to anything by forcibly calling angry.
Bottom line
Starting the second inning of your relationship can be a daunting task, but it is also a rewarding one. Whether you are trying to reignite the passion in your long-term relationship or you are trying to overcome a rough patch, taking the time to evaluate your priorities, and attempt to improve your connection with your partner can go a long way in fostering a healthier, happier relationship.
Remember that it's never too late to start anew. By committing to putting in the work, you can create a stronger, more fulfilling partnership that stands the test of time.
To conclude, starting the second inning of your relationship is about more than just recapturing the romance of the transition phase. It's about recognizing that relationships are complex, constantly evolving entities that require attention, care, and effort to thrive.
By approaching your partnership with an open mind and a willingness to learn and grow together, you can deepen your bond. You can develop a greater sense of trust and intimacy, and enjoy a more meaningful, satisfying connection with your partner. Therefore, take the initial step towards a brighter future—the benefits will be well worth your time.