Is there a great free app to track a cell phone? Does it show every location and the exact location of the phone? Yes, it is possible to track the exact location of mobile devices. Let's come to the point.
1. KidControl GPS: Family member's online locations
KidControl is a parental control app for smartphones. You can use it as a GPS tracker for your children and other family members. It makes it easy to track your kids, elderly parents, or friends who have an Android smartphone.
By using KidControl, you can track your kids' exact location and see where they spend time on their mobile. You can then block specific applications and websites on a child's device.
Features:
Tracking feature with location history in Google Maps;
Call monitoring;
New contacts monitoring;
Ability to view the photos they capture or receive from others;
Can read the text messages and emails they sent or received on their phone;
Record phone calls, even if your child doesn't answer them;
Get notified when your child enters or leaves a specific area (Geofence alerts);
Real-time location tracking (GPS);
See the exact location of your child or family member on Google Maps;
Sound notifications;
KidControl is a GPS tracker for children, designed specifically for parents who want to keep track of their kids and what they are doing. It lets you know when your child has reached their destination. Push notifications tell you when your child has arrived safely at school or home. KidControl also allows you to set up a safe area around your home or school. So if the children leave that area, you'll get an alert right away.
2. Family locator
Family Locator is a GPS-tracking app that lets you watch your loved ones in real-time. You can see the location of all family members on the map and stay in touch with instant messages. You can even set up alerts to be notified if someone leaves or enters a particular zone right away. This feature is handy if someone in your family has dementia or Alzheimer's disease. And they can wander at any time, or they don't know where they are heading.
You can visit their website or download it from the Google Play Store or App Store for installation. The app is easy to install and use. After installing it on your device, you need to register using your email id on its website. You can share your location with others who have this app installed on their devices. So it's the most effective way to track the exact location of your loved ones on their mobile devices.
3. Where's My Droid: the app to find your phone
The Where's My Droid app is available on Android, iOS, and Blackberry devices. It also works with Windows Phone, Symbian, and Java devices. It's easy to activate the Where's My Droid service on your device by opening up the settings.
The Where's My Droid app is a free service that can help you find your lost phone. The app uses GPS to track your phone's location and its last known location so that you can find it quickly. You can even remotely lock it so that no one else can use it until you get back to it.
The Where's My Droid app has two salient features:
The "Locate Device" feature lets you find your phone by sending it an SMS containing a link to the app's website. You'll see a map of where your phone was when it received the text message and its current location if it's still turned on or on battery power. The site displays other details like battery level, signal strength, whether it's catching any Wi-Fi, etc.
You can also use this feature to locate another device: enter the person's phone number into the app and hit "Send SMS." The other person will receive an SMS message with a link to their page on the website. They can activate their account by following the instructions if they don't already have one.
Millions of people have downloaded the app, and it has an average rating of 4.5 stars on Google Play. If you're looking for a phone tracking service that's easy to install, won't require any technical knowledge, and is entirely free, this is for you. Users can send a text message to their phone via the app when they want to find out where it is located, day or night.
4. Family Tracker: Protect your family
Family Tracker is a paid phone tracker that works on iPhone, Android, and BlackBerry. It's handy, so your family members won't even know they're being tracked.
Family Tracker is a smart way to keep an eye on your kids and make sure they're safe when they're on their phones. You can view the location of any device in the Family Tracker app and see where they've been in the last 24 hours. If you want to keep track of someone's location over the long haul, you can set up a geofence around any place you choose. You will receive notifications when someone enters or leaves that area.
The app also lets you receive alerts if your child sends texts or makes calls while behind the wheel of a car. It will ping you when they get into the car, send texts, or call while driving.
You can track the location of any mobile phone with Family Tracker using your web browser. The app requires a subscription after the first 14 days of use. You can choose between $1.99, $3.99, or $5.99 (a one-time purchase). So it can be affordable for anyone.
5. FamiSafe: The Most Reliable Parental Control App
The app, FamiSafe is a powerful parental control app available on Android and iOS devices. FamiSafe lets parents get automatic alerts when inappropriate content is detected on teens' devices.
FamiSafe has four salient features:
Its top features include:
Parental Control: Monitor your child's device usage and block apps or websites that are not allowed by the family.
Time Limit: Set a time limit for your children to avoid overuse of their devices. You can even set different time limits for each day of the week.
Notifications: Get real-time alerts when your child is misusing their phone or when they're spending too much time online.
Location Tracking: See real-time location history to know where your child has been at any given time.
FamiSafe makes it easy to stay in touch with your family members and keep them safe while they're using their phones. The app lets you see their location using GPS tracking, so you'll always know where they are and if they're safe. It also records call logs and messages so that you can audit what they say.
The coolest part about FamiSafe is that it's free, and you can also buy it! You don't have to pay any monthly fees or sign an expensive contract with your carrier for the basic plan. The free version of FamiSafe allows you to monitor only one device, as it doesn't include all the elements in the premium plans. Premium plans start with protecting up to 5 devices with all the essential features. The next level plan includes everything from the basic plan, plus it adds more advanced features like "Geonection."
6. Find My Friends
Find My Friends is a mobile app for iOS that allows users to share their location with others. You can use the app for many purposes, including:
Tracking your children and family members,
Sharing your location with your spouse or significant other,
Finding friends who are lost.
Find My Friends is free to download from the App Store. To track someone else's iPhone using Find My Friends:
Open the Find My Friends app on the iPhone you want to follow.
Tap on the name of someone whose device you want to locate.
Select "Locate this device."
If you're traveling or heading to an event, Locate My Friends can help you connect with other friends who are also taking part. You may also use the app to locate friends in large crowds, such as during concerts and sporting events.
The app uses a combination of Wi-Fi and cellular data tracking, so it can work even when Wi-Fi is OFF on your phone. If your friend has an Apple Watch, they can see precisely how far away you are from each other. Find My Friends also lets you share your location with multiple people. That way, you can keep tabs on everyone in real time without constantly texting back and forth.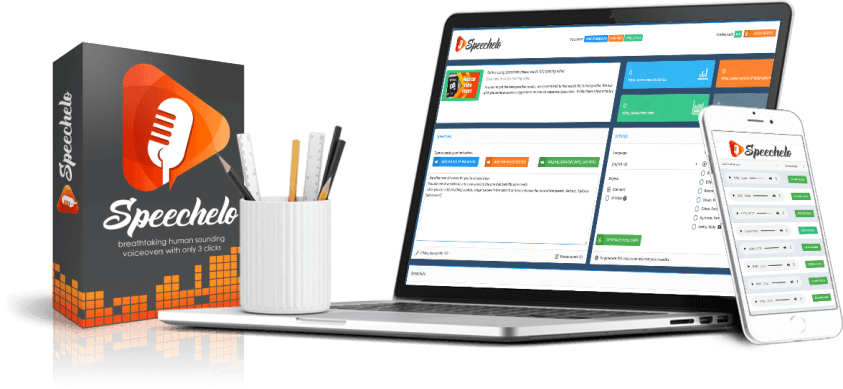 7. Find My iPhone
If you want to see where your iPhone is, there are several options. The easiest way is to open up iCloud.com and log in with your Apple ID. From there, select Find My iPhone and enter your password. If you're using an iPhone or iPad, you can also use the Find My iPhone app on your device to track it down.
You'll see a map with a blue dot showing the approximate location of your phone. If you click on the map, you can zoom in and out. If there's no blue dot, Find My iPhone isn't turned on for that device or turned off by accident.
You'll see where it is on a map or activate a sound to make it ring if it's lost in the house or office. If you're using an Android phone, navigate to Settings > Security > Device Administrators and enable Find My Device.
If you have more than one device registered with iCloud, the Find My iPhone page will show them in a list. Locate your missing iPhone under Devices, then click on its name to track it down. So for iPhone users, it's the most efficient way to track the exact location of lost mobile phones on iCloud.com.
8. Mobile Tracker Free
One of the most influential and free tracking applications for mobile devices is Mobile Tracker. It helps you track the location of your spouse, children, or employees in real-time. You can view their current location on Google Maps using this app.
It is simple to use and doesn't need any technical knowledge. To get started, just download Mobile Tracker Free and install it on your target device. After that, log in with your email on its website and start tracking!
This application is beneficial for people who want to do the following:
Their children and family members are safe;
For business owners who wish to keep track of their employees' activities;
Mobile Tracker Free lets users see the location of their loved ones with just a click of their phone screen. With this, you can track all the incoming and outgoing calls, SMS and MMS sent and received by the phone user. It also tells you about the device location and pictures taken and received by the phone's user.
This article may have been of some help to you and I hope that you enjoyed reading it. Now you can track the exact location of your mobile with these free apps!