Recent online shopping trends are booming online shops.
Nowadays, the online shopping trend is booming. Remarkably, there has been a big jump on it during the Corona period. Now, people resort to online shopping to order goods at their doorstep without a hitch. These include both essential and non-essential items. There has been a lot of online shopping of things like groceries, books, beauty supplies, and children's goods during this. Let's look at more recent trends in online shopping are ramping online shops.
Although online shopping has been around for decades rather than years, it has come into the mainstream only recently. Amazon has been among us since the 1990s. But, online shopping has accounted for a little over 6% of total retail sales since 2010 in the US. And the total percentage of online sales in the UK has increased from 3% in 2006 to 19% in 2020. Because of the epidemic, it had risen to 30% in May 2021.
In contrast, India's e-commerce market is skyrocketing. According to the global financial technology provider company, FIS estimates online shopping to grow to 84% by 2024 in India, i.e., $111 billion. The report says that this growth will come from mobile shopping, projected to grow at 21% annually in the next four years.
Research has shown that there has been tremendous growth in e-commerce during the COVID pandemic. Countries across the world have noted a significant change in consumer behavior. Recent trends show that they are now giving more priority to online shopping.
That's why online shopping is becoming a top trend nowadays.
The cost of the product is low compared to the market,
With the flexibility of choosing from hundreds of favorite designs and brands,
Relaxation of comparing different company products on your screen,
Apart from discount offers, there are further benefits of card swabbing,
A short time of product delivery,
Opportunity to exchange if you don't like it,
Opportunity to know people's views before buying products,
Online shopping platforms are cheaper by supplying directly to the customer from the manufacturer.
The online industry will grow in the future at a fast pace.
Phil Pomford, Managing Director, Worldpay, Asia Pacific, FIS, said, "The e-commerce industry has flourished because of COVID-19. It has ample potential for future growth as well. Now, the potential of e-commerce doesn't just extend to traditional websites, as physical retail is also now connecting to the digital world."
a. Buy Now, Pay Later. Customers like it.
FIS's Worldpay includes 41 countries for current and future payments trends in its 2021 Global Payments Report. Online payment method is booming due to 'Buy Now, Pay Later' across the world. In 2020, digital wallets were the most popular modes of online payment with 40%, credit cards 15%, and debit cards 15%.
b. Market share of online payments, expected to grow by 47%
In India, the report shows that the market share of online payments for assets made with digital wallets will rise to 47% by 2024. The FIS report found that India's point of sale (POS) market will increase by 41% by 2024. According to the report, the most preferred in-store payment method by 2024 will be digital payments.
c. The trend of online shopping is now increasing in rural.
A few years ago, there was no craze for online shopping in rural areas, but it boosted during the Corona era. As people's confidence in online shopping has increased, they are hesitant to go to the markets. The market has often looked very pale in the festive season, be it a village or city.
It shows that the people's trend towards online shopping is escalating. Furthermore, companies with an influential presence in the online market have made all measures to woo the customers by making a plan to offer the best offers. Thus, local traders in the market are ineffable to entice the customers as before.
Everywhere the craze of online shopping is in full swing to give a favorite gift to a relative or friend. People order many electronic gadgets, including watches, clothes, shoes, perfumes, cosmetic products, toys, wallets, belts, frames, artificial jewelry online. According to surveys, there is a lot of buying of mobile phones online. Still, many fake enterprises also want to take advantage of this, so be aware of that.
Beware of fake companies offering to shop online.
Cyber experts say that one should not take online shopping lightly. Otherwise, it can be pretty heavy on the pocket. A slight mistake in online shopping can take away the festival's tone during the festive season. As fake companies also do online trading, which sends substandard products instead of customers' orders. Sometimes, they don't supply the product even after having online advance payment from customers.
So, it wouldn't be unwise for you to be alert to fake calls used for fraud. According to experts, there is a need to be careful with online payment. Many counterfeit companies also become active during the festive season, cheating you by copying the familiar company's data. Before making an online investment, look at the company thoroughly first.
The trend of online shopping addiction
Whatever it is, we can never say NO to a sale. After all, it makes us feel good, confident, and cheerful. Meanwhile, we get some new stuff to add to our collection. You are most attracted to online shopping because you have everything right in front of you. After all, online shopping often becomes an addiction for some people.
When you get used to online shopping, it becomes your habit to shop or browse every day. It not only affects you financially but also deals with your collection. You keep thinking that you have nothing and that you need more. So, how do you know if you have become addicted to online shopping?
You feel you can't stop shopping online even if you want to. You must have tried to stop it, but it was not possible.
Online shopping has affected you financially and damaged your relationships and work.
You argue with your close friends and family about online shopping because they are worried about you.
You have only one thing to think about throughout your day, which is online shopping.
When you can't shop online, get irritated and angry.
You feel better and more comfortable when you shop correctly online.
Whenever you shop online, you always hide those items because you think people will consider them a waste of money. So, you don't want to show those things to others.
You often feel very guilty when you shop online.
You shop online for no reason, even if you don't need those things.
Even if you can't buy anything, you still somehow make investments online.
You keep scrolling unnecessarily through e-commerce sites, and you can't stop yourself from doing so.
You use online shopping sites to divert your mind or distract yourself from other things.
Who is at the forefront of online shopping?
The changing times have changed the old shopping trend, giving extra space to new dimensions in the open economy. Young people make up the most significant part of the ever-increasing number of online shoppers worldwide. Whereas in rural areas, people who have shopped from online sites like Flipkart and Amazon say that they were hesitant to shop online initially, but now it has become easier for them because of excellent service and quality.
What do women buy online?
This new online trend has connected a large section of women and youth. 75% of the people involved in the online retail market are 15-38 years old, of which 40% are women. We expect their number to increase further with such an increase in the upcoming years. The youth has been at the forefront of online shopping for smartphones, digital goods, and other trendy items.
The E-commerce industry is our future hope.
In the Covid-19, the lockdown and movement have spiked the online shopping trends, i.e., e-commerce, worldwide. Now, both buyers and sellers are turning to digital platforms, and the festivals have seen a lot of online sales. As a result, the competition in online business is increasing a lot.
The growth of expansion in the e-commerce based industry is because of various reasons. Digitization of the economy and providing affordable internet to individuals are also several reasons supporting the growth of digital selling. After losing the job in Covid, people said that "it has brought many changes in our lives which we can't deny."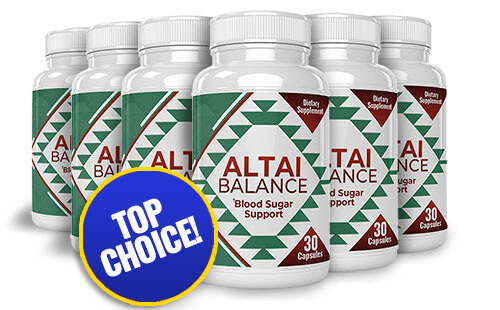 The fabric industry has legitimate reasons to give birth to an added dimension in online shopping trends. From selecting items to trying them out, even exchanges and returns have created a win-win situation for shoppers on the internet. Customers also felt very comfortable buying goods online.
A new survey conducted in countries with emerging and developed economies shows that the pandemic COVID-19 has forever changed the way we shop online. This trend is likely to continue. This picture has come to the fore in the survey on over 3.5 thousand consumers in nine countries by the United Nations Conference on Trade and Development (UNCTAD) and partner organizations.
The top three online shopping trends that can help to make money.
The internet is being used as more than the selling point where one can buy everything they want with ease. For instance, online shop portals have allowed people to avoid their physical stores altogether and patronize online shops instead. A sizeable chunk of the population uses this trend to buy clothes and other necessities. It has led to some incredible benefits for everyone in society. We look at how online shopping could lead us towards more prosperity and wealth generation than ever before.
1. You can save more on all your favorite things by selling items through a marketplace.
Let's start with one of the most popular things you probably need during this time, which most people do not think about, but it is necessary during such times. The simplest way to save time is by selling your items in a marketplace or e-shop. Many people find it very important to sell their products as fast as possible so that those working might find time for their health or look after their loved ones. Since many of them spend a great deal of time making these sales, this certainly makes a perfect financial option.
If you listed your item for sale on Amazon, you would make even more money. Amazon currently has over 1 million products listed, and it can sell each of which for around $25 a pop. That works out to be approximately $100,000 per month. If you don't know how to sell your stuff through Amazon (or any other site), you can always hire someone to help you out. Once you have built up a reputation, it will become easy to get people's attention with the service you offer.
2. Sell Physical Stuff To Make Money At Home
During the corona outbreak, people are focusing on staying inside their homes. To stay healthy and keep social distancing regulations in place, they may go to supermarkets. It means that people are spending a significant amount of money on food goods.
When we go to one supermarket every week, they are pretty expensive. So, it makes financial sense to earn a bit from home. It would help if you had some income-generating tools. You can list all your household items on Amazon as a service, sell them yourself, and get paid a small commission. It'll take a while to build up a steady income stream for your family, as you will earn only a little at first.
Yet, you will have enough time to work on your dream job or start an income-generating business once you do this. You don't need to wait until you have a solid income to create your lifelong career. Most people find it easier to focus on jobs that pay the best interest rates.
3. Use Social Media And Promote Product Reviews
Now, this isn't just a trend either. In 2019, Facebook reported having over two billion monthly active users. It translates to roughly 16% of the world's population. And with this number of avid users comes an immense demand for what they offer. You can use this to your advantage and promote your products on various platforms. Not only can this benefit you, but it actually may put others on notice to try offering similar yields.
Sometimes, you might even gain new customers. Don't forget to be careful, though. Not all businesses take customer reviews seriously. Take note, too, that this can be risky when making transactions. Also, remember to remain polite and calm in your interactions. As mentioned before, the coronavirus outbreak has forced more people to rely on technology than ever before. It might be a good thing for both parties. Now let's move on to the precautions you should take before online shopping.
A significant loss can happen in the guise of cheap deals.
Frequent messaging and calling often encourage people to buy goods online at bumper discounts. So, people get motivated to buy these things. It would be best if you avoided such calls and messages. It will save you taxing money, and you will not be a victim of any fraud. The age has gone digital. Everything is coming online, from studies to doctor's consultations, vegetables, and clothes. Since the first wave of Covid, the online shopping trend has doubled. You can see the tempting offers on every platform of social media. The attractive prices and beautiful designs have certainly caught people's attention. But it is crucial to keep these things in mind before shopping online.
1. Check out reviews and ratings.
Do not forget to check its ratings and reviews with details if you like any product. Sometimes products look great, but people's feedback and ratings only tell the truth about them.
2. Don't ignore the site.
Pay attention immediately to the site's reliability on which you are looking for the goods and are planning to order. Since the craze of online shopping has increased, so many fake sites have also become active.
3. Check the quality of goods.
You should know one point both online and offline, the goods that sell the least get the highest discount on the sale. In such a situation, many times in the festive season, people buy useless stocks to show off. People feel that later its prices will climb or such a fantastic opportunity will go out of their hands. In this affair, people also buy unnecessary things.
4. Check No-Cost EMI Offers
Experts believe that the no-cost EMIs mainly offered on expensive products like smartphones, smart TVs, other high-end electronics, and so on are just a marketing gimmick. In most cases, the product's price goes down. But you are still paying even when you feel you are not paying any interest in your EMI. To avoid this, confirm prices on other platforms first.
5. Don't fall for cashback.
Apart from the no-cost EMI, cashback is something that people fall in love with the most. You must have seen cashback offers on many products. E-commerce websites provide cashback facilities to increase the number of customers. And unfortunately, the customers get caught in the trap even after seeing the fixed price. Please buy nothing under the greed of cashback. It will not prove beneficial for you.
6. Significant discounts rarely come true.
Online shopping platforms claim to offer you massive discounts—sometimes as much as 80%—during these sales. Don't shop by looking for deals, but inquire instead. If you have decided that this product suits your needs, re-verify on other non-sale platforms and check if it does the price your budget offers. This way, you will find out whether the proposed discount is valid.
Conclusion
There is still a large section attracted towards online shopping to avail discounts but can't make purchases due to lack of trust. Even today, people consider shopping by going to the market the most reliable trend. People's conviction has also decreased because of some fake sites in online shopping. But over time, this thinking has also changed drastically because of the companies' cash on delivery, ease of returns, and product quality. Thus, it is sensible to buy from well-known and popular online sites in such a situation.
Recent trends in online shopping have affirmed that some e-commerce companies are selling phony stocks. Also, there are many such products available only online in which companies sell their products by contracting with online trading companies. On the flip side, people have new employment opportunities because of online shopping trends. As far as selling your goods online, there may be some downsides, or it may take time. Yet, the most significant upside of selling through the internet is to open the door to so much opportunity worldwide. You never know when things will change and when your business model might change completely. Let's hope it goes as smoothly as possible in the future.