Today we will discuss the core features of Canva in detail. Online graphic design tool Canva is an image-making tool, and anyone can create an image from it. Even if you are not a web designer or have no experience in Photoshop, you can still make your picture with Canva with perfection.
Canva Launched in 2013, Canva is an online design and publishing tool for everyone who wants to create something new. To use Canva, there is no need to install any other software or tool on your device. Press `canva.com` in your browser or Chrome and get started.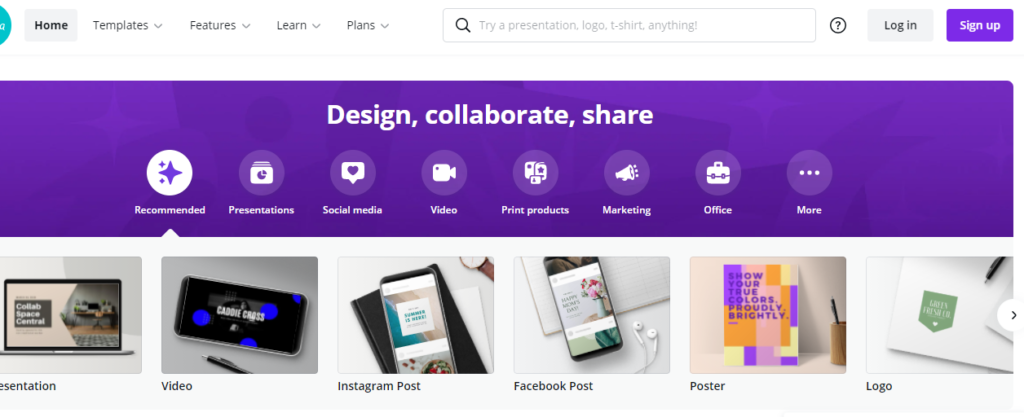 Now let's take you straight to the Canva Screen. Generally, being a blogger, I will explain how to make 1200 by 628-pixel images. For that, first, you have to enter by typing canva.com in your browser. After this, you have to create your login. If you have come for the first time, you have to create your account by clicking on Sign up.
Once you are logged in, click on "Create a Design" and click on the Custom Size option. Now enter the width and length of your image as given in the picture and submit it. Now a blank canvas screen will open in front of you.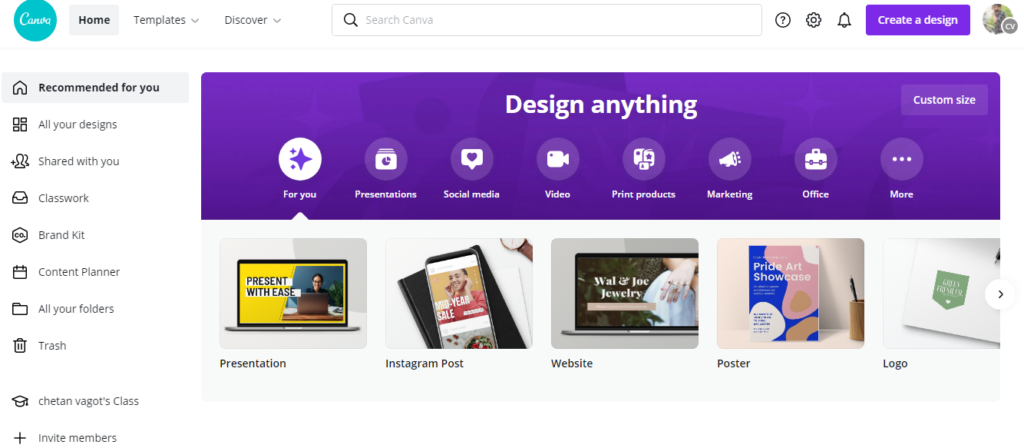 After that, click on 'More' on the left side menu and select the photo. But if you have an image of your own that you want to make attractive, click on 'Uploads'. Then select that. If we want an image of weight loss, you must enter by typing weight loss in the above search box. It will display all pictures concerning your search.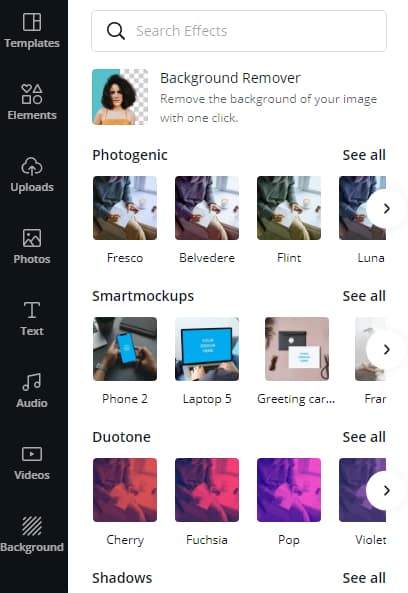 Now select any one image. It will come on your white canvas. Spread it all over the canvas with the help of a mouse or fingers.
But remember that the image you are going to put on your blog should be unique. Meaning it should not be on any other blog post or web page.
There are many tools available to check uniqueness, such as google-photos, tinyeye.com and many more.
If you are going to put this image on your blog, then be careful. Google does not ignore the content of the post and the uniqueness of the images pasted with it as well.

How to make your image unique?
Now let's go. How to make your image unique? For this, while selecting your vision, you have to choose horizontal or vertical by clicking on the 'Flip' button. Despite all this, there are many photogenic effects in Canva that you can use. Such as Fresco, Belvedere, Flint, Luna etc.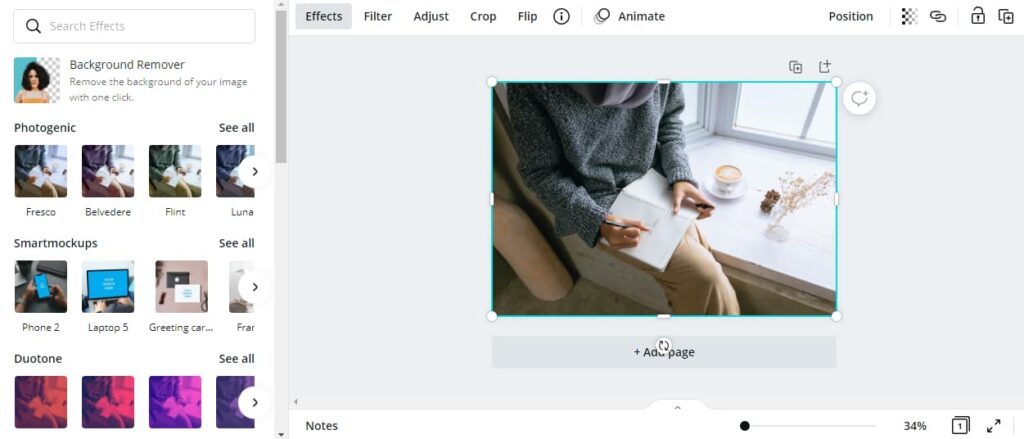 However, many other features are available in the pro version of canva, which are not present in the free version. Click on any of these (Fresco, Belvedere, Flint, Luna etc.), and now see that the look of your image has changed a bit, like Brightness Contrast and Colors etc., without using any Photoshop.
When you agree that the photo looks perfect, then download it by clicking on the download button. If you want to write something on the image or put your logo, click on the text and type. You can also set the colour font of the text from the menu given above.
Many other image editing options are available, such as Effects Filter, Adjust Crop and Flip, to give your image the look you want. If we talk about features, then there are only some limited features in the free version. But Still enough to edit a photo.
I advise anyone on my behalf to take a pro version of it if they work on their blog. If you look at its price, it is affordable as much as a few dollars a month because I use it myself.

What's more, with Canva, you can create a presentation for yourself, design your logo (500-500 px), images for Instagram Facebook posts, Pinterest pins, posters for an advertisement, and even make and send a video in .mp4 format.
Pro Features – Online Graphic Design Tool Canva
Give your design an edge over the rest. Bend on the desired angle your text as whole text boxes instead of letters in seconds. Experiment with shaping your readers into circles or arcs, and add some style to your designs.

With Canva Pro, you can establish your own or brand's visual identity with unique logos, different colours and trending fonts in multiple design kits. You get access to Canva's entire library, which includes over 75 million images, soundtracks, videos, animations and more. Choose from over 420,000 free templates with new designs every day. Users with the free plan only have access to 250,000+ templates. Canva Pro allows you to upload your logos and fonts or choose from over 3,000 premium fonts. My Affiliate Link is as follow:
Teams can collaborate on different designs. Every team member can access the same page. Instead of just 5GB of cloud storage (free plan), you get 100GB of cloud storage with Canva Pro. You can remove the background with just a simple click. Premium animations will help you bring your presentations to life.
With the integrated Smart Resize feature, you can easily resize the design for any platform. You can schedule social media posts to all your favourite platforms directly from Canva Pro.
Our conclusion: With all the extra features and design options, the Pro version is definitely worth its price and compared to other professional graphic design tools like Adobe Photoshop, Illustrator, or InDesign, it's significantly cheaper and much easier to use.
Must Read: Discovering Spam And Anti-Spam Software To Prevent Spam From Your Inbox